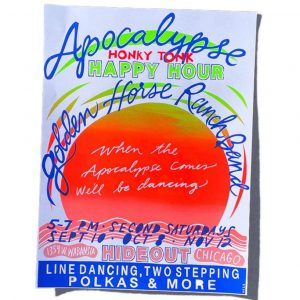 When the rapture comes we'll still be dancing…
Join the Golden Horse Ranch Band at the Hideout for an evening of line dancing, two-stepping, polka's and more. Come for the good drinks and stay for the great people.
Saturday, September 10, 5-7PM.
Saturday, October 8, 5-7PM.

The October 8 show has been canceled. November's show will take place as scheduled.
Saturday, November 12, 5-7PM.